Hennessy & Louis XIII, Liquor that cost 3k!
Found this two baby in this year's Chinese New Year hamper, actually there is much more but this is the only 2 worth mentioning :P There was another Johnnie Walker Blue Label that cost RM500 in Labuan (Tax Free).
Hennessy V.S.O.P


It comes in a nice packaging at the size of a normal 4 pax mooncake box. The design is abit cheap though. Hahaha..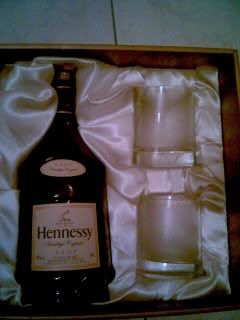 Open it up, and what greets you is 2 oval shaped cup plus a standard 1L bottle. I didnt bother to taste it. I have plans to resell it :) No idea how much it cost though.


Legendary Louis XII


Ok, here comes the highlight of the show. Louis XIII, pronounce as 'Louis Thirteen'. Its the highest priced liquor I ever see, at RM3.3k in tax free Labuan. Heard that its foring for around RM5k in other place.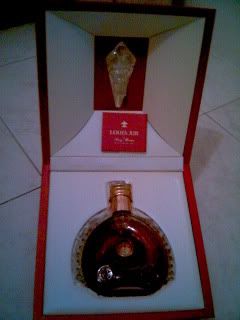 Open up the box, the bottle is like a standard XO design and placed on a silk. It has only 750ml, so roughly each 200ml will cost you RM1k. Each sip will cost you a hundred bucks!!!
On top of the bottle, there is a 'indentification card' and a crystal cap. A chat with the liquor shop shows that the cap is made of crystal and easily set you back for a few hundred bucks (Duno he got bullshit me or not la).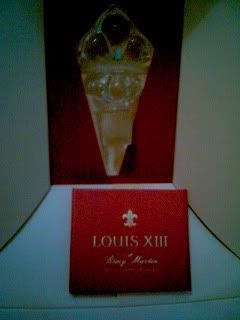 Here is the cap and the IC.

I have no idea how liquor of this price tag taste like. But I do know that it will be a sin to drink it bottoms up and puke it out later. Hahahaha.. I guess its just not for the untrained tongue, probably gonna sell it off later too.